Provide all people who combat diseases
with a rapid and accurate diagnosis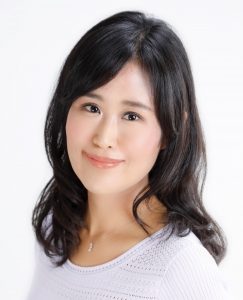 Message from CEO & Founder
We would like to offer our heartfelt condolences and sympathies to all those who have been victims of COVID-19 and to the families of those who have passed away. Also, we would like to express our gratitude for the valuable efforts of health professionals.
Since our foundation as a University of Tokyo-affiliated startup in 2016, Nanotis has engaged in the research and development of saliva-based digital infection testing technologies. We are proud of our next-generation platform technologies covering a broad range of viruses, including COVID-19 and flu viruses.
Our goal is to offer technologies of authentic value not only for people concerned about infections or who are suffering from infections but also for medical professionals at the forefront of treatment and for government and administrative bodies considering effective infection controls. By doing so, we hope to make the greatest possible contribution to the early detection and prevention of infections.
I studied physics at graduate school and then became involved in corporate management in the fields of finance and startups. I resolved to create Nanotis out of my growing ambition to devote my life to developing products that are beneficial to people suffering from diseases from around the world, which originates in the influence I received as a child from my close relatives who were a doctor and an engineer.
Currently, the Nanotis team and I work in unity to offer innovative technologies and products to laboratories around the world from our laboratory at the Faculty of Engineering, the University of Tokyo.
All of our work is dedicated to quick and accurate testing for all. Nanotis will keep working on challenging inventions in order to create a society free of the fear of infections.
Lisa Sakashita
CEO & Founder
NANOTIS method
A NEXT-GENERATION SALIVA-BASED DIGITAL INFECTION TESTING TECHNOLOGY
Covering a wide range of viruses, including COVID-19 and flu
We have the world's first digital testing technology, "Nucleic Acid Navigated Optically Traceable Immuno‐Sensing (NANOTIS method)."
The NANOTIS method combines antigen testing with dielectrophoresis (DEP) and digital image processing for superior sensitivity. While successfully achieving superior sensitivity in the complete range of antigen testing for the first time in the world, it ensures convenient features such as simple digital processing, speed, and ease of database linkage.
When implemented, this technology will realize simple, quick, and affordable saliva-based testing with excellent accuracy for any virus type. With the NANOTIS method, test results will be digitally processed and aggregated in a single step, and it is expected that it will become a core technology for future telemedicine, administrative data accumulation, and efficient infection control.
The COVID-19 pandemic created a global awareness of the importance of routine screening testing regardless of the presence or absence of symptoms.
However, while genetic testing methods such as PCR are accurate, they require time and specialized techniques and equipment, whereas antigen testing such as immunochromatography is simple and affordable but lacks sensitivity compared with genetic testing. For either type of testing, samples must be invasively collected using nasopharyngeal swabs in most cases, and data accumulation requires manual input.
The NANOTIS method is a next-generation platform offering a third option for infection testing. (sole patent application filed)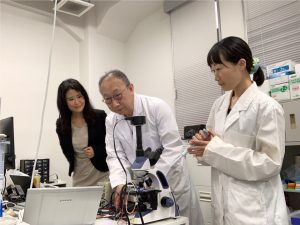 A PLATFORM TECHNOLOGY FOR THE ESTABLISHMENT OF A DIGITAL TESTING AND INFECTION DATABASE
In the future, Nanotis technologies are expected to be applied not only in practices at medical institutions but also in various other next-generation screening applications such as testing at home/pharmacies for those who are concerned about infection, periodic testing at schools and offices, border control measures at airports and large-scale event venues.
An accurate screening technique that can be easily performed by anyone will be an important key to effective infection control for types of viruses that can spread even through asymptomatic virus carriers, such as COVID-19, in particular.
Also, the NANOTIS method uses saliva, which is easy to handle, resulting in samples and test results being digitally aggregated and transmitted in a single step. This technology has the potential to become a core technology in calculating statistics about the number of those infected and effective infection control by administrative bodies.